We've seen the 100-400mm f/5-6.3 DG DN OS Contemporary before because it's the current full-frame super-telephoto option from Sigma for mirrorless cameras. What we haven't seen before is a full-frame Sigma that has been specifically adapted for the APS-C-sized Fujifilm lens mount — until now.
At first glance, you might be thinking that a full-frame lens is going to be excessively large and bulky in front of an APS-C-sized sensor. What about all that extra light designed to cover a much larger sensor being wasted on Fujifilm bodies? Is the Sigma 100-400mm f/5-6.3 DG DN OS a feasible option or a ridiculous mash-up?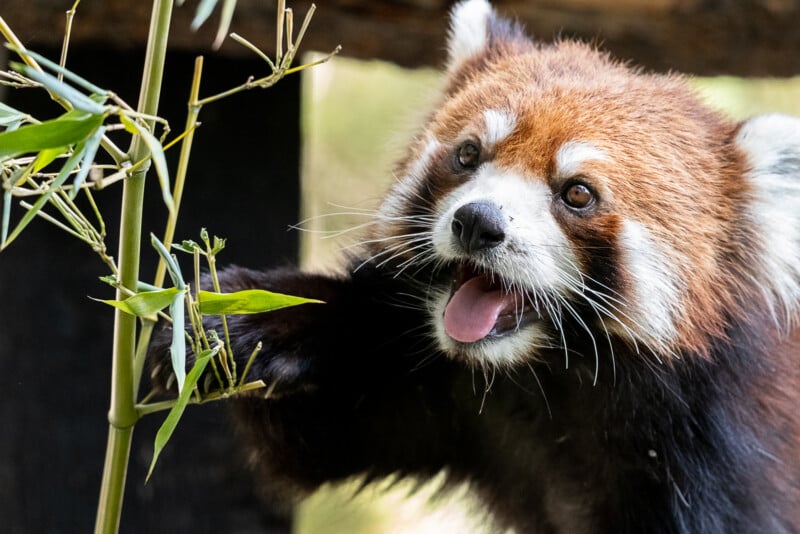 Sigma 100-400mm f/5-6.3 DG DN OS Contemporary: Handling
Fujifilm already makes a 100-400mm with a slightly faster f/4.5-5.6 maximum aperture. It's a fairly heavy lens despite being made specifically for APS-C at 48.5 ounces (1,375 grams). It's also fairly bulky in the hand and has a similar intention to the Sigma, with its built-in optical stabilization and identical focal range.
Despite the Sigma 100-400mm being designed for full-frame, it actually comes in significantly lighter at just under 39 ounces (1,100 grams). Although a similar size, I found the Sigma to be well-balanced and agile in hand.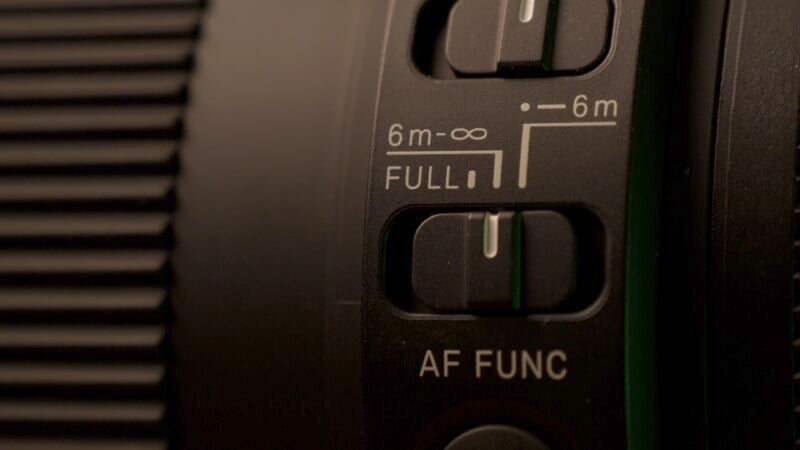 Physically, the Sigma 100-400mm has a smooth zoom ring that can be locked to prevent barrel creep. It's a weather-sealed design and like all Sigma Contemporary lenses, feels well-built and solid. There is the usual telephoto lens setup with an AF selector switch, focus limiter, customizable control button, and image stabilizer controls. The hood clicks on with a positive locking action and there is a lens collar available to balance the weight on a tripod. However, Sigma does not provide the lens collar out of the box and you're going to want it, so factor in that extra cost.
Sigma 100-400mm f/5-6.3 DG DN OS Contemporary: In The Field
With the 100-400mm, the first thing I tried was close-up photography. It is a challenging affair with the large working distance of roughly 1.5 meters away, but you definitely won't spook the insects. I got some great shots of butterflies and insects with the 1:4 macro reproduction and the optical stabilization helped my success rate.
When shooting toward the sun or bright light sources I found the flare resistance of this lens to be pretty average. Some loss of contrast was present and the lens displays some obtrusive green ghosting when stopped down. But, generally speaking, long telephotos don't often involve the sun or light sources directly in the frame and the supplied lens hood does a good job of cutting out flare in most situations.
When it comes to bokeh and the rendering of out-of-focus areas I found the Sigma 100-400mm to have some very minor cat's eye effect shooting wide open. Stopped down, the highlights are nice and round although they do exhibit significant soap-bubble effects and onion rings, too. Fortunately, the look of out-of-focus backgrounds was quite nice. You are going to see a lot of soft backgrounds when shooting wildlife and it's important that the lens renders them to your liking. The Sigma backgrounds don't look overly harsh and transitions from sharp areas look pleasing.
Sigma 100-400mm f/5-6.3 DG DN OS Contemporary: Sharpness is Key
The first thing I want to get across is that detail-robbing diffraction is always present with any camera system and that the more you stop your lens down the softer things get. Of course, stopping down does improve the appearance of some optical aberrations and brings more of your image into focus. Eventually, you will find that the softness from diffraction outweighs any benefits to stopping down, and thus — in incredibly simplified terms — we don't want to go much past f/8 or f/11 if we don't have to. Long story short, you don't have much aperture range to play with on a slower lens like this.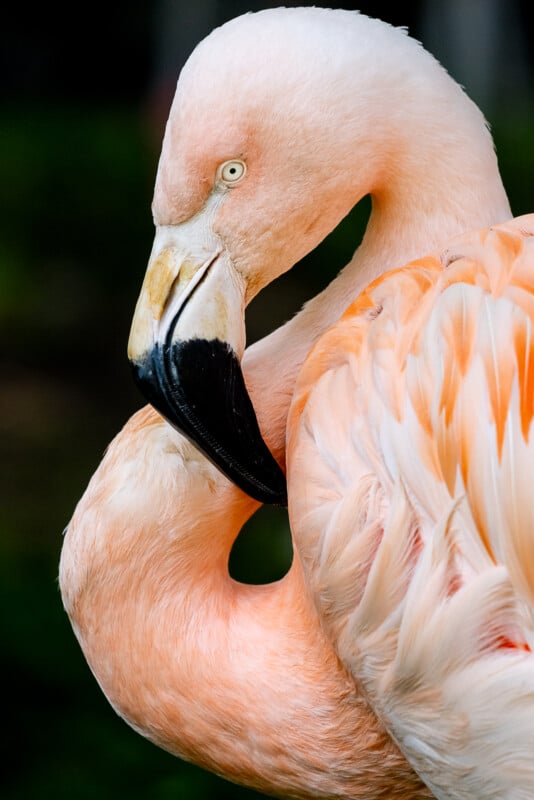 At 100mm I found the Sigma to be very sharp shooting at f/5 both at the center and corner of the image. Stopping down to f/8 gave a noticeable improvement in both contrast and detail. At 400mm it was an identical story, with f/6.3 giving great results and f/8 improving things even further. I'd happily shoot wide-open throughout the focal range but stopping down does help a little. If you absolutely need the depth-of-field you can stop down further but you'll be losing some overall detail pretty quickly.
Regardless, I was impressed with how good the corners were on this lens because the APS-C Fujifilm sensor only uses the light from the more central "sweet spot" of the full-frame image circle projected into the camera. This certainly isn't a bright lens though, and I often had to use a higher ISO than I would normally want to. I would factor in how much low-light shooting you'll do, and how willing you are to compromise some image quality in those situations compared to a faster, but more expensive lens.
Sigma 100-400mm f/5-6.3 DG DN OS Contemporary: A Full-Frame Compromise
At first, I assumed that a full-frame lens on a smaller Fujifilm body would be a poor stop-gap measure for Sigma until it could make a novel lens purpose-built for the X-Mount. In truth, the alternatives are sparse which makes it a lot easier to recommend. The Fujifilm XF 100-400mm is a great lens but it's larger, heavier, and only marginally brighter. It's also dramatically more expensive.
The Sigma 100-400mm is not a bright lens by any stretch and there is some compromise there, yet it provides some excellent sharpness and good overall optical performance without breaking the bank, or the arms. It may be a stop-gap after all but it's a worthy one for the prospective wildlife or action shooter on a budget since it costs just $949.
Are There Alternatives?
The aforementioned Fujifilm XF 100-400mm f/4.5-5.6 is a solid choice, with a hefty $1,899 price. Its linear autofocus motors are definitely faster and might be worth it in demanding situations.
You could also go with the even more affordable Fujifilm XF 75-300mm f/4-5.6 but you'll give up significant reach at the long end.
Should You Buy It?
Yes. The Fujifilm X system lacks a range of telephoto zooms. Any additional options are welcome and the Sigma delivers good images.