The original Panasonic G9 was quite a revolutionary camera. Built around a modern and intimidatingly professional-looking body, the G9 featured blazing-fast burst rates, an exceptionally good EVF, and motion-compensated multi-shot mode. However, it has been seven years since the G9 launch — a long time to wait for a successor.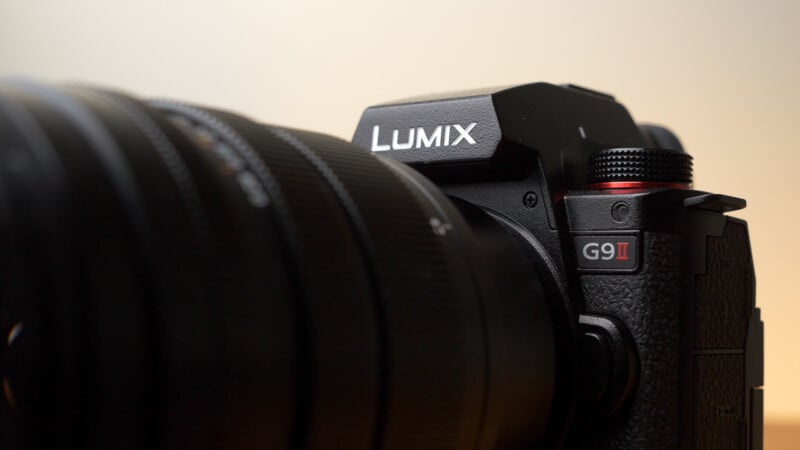 The wait has felt even longer than usual because, in those seven years, Panasonic has steadily pushed its Micro Four Thirds (MFT) line of cameras in an increasingly video-centric direction. So, when Panasonic told me that the Panasonic Lumix G9 II had finally arrived and it had been made for photographers, I was eager to play with it.
Panasonic G9 II: A New Face for 2023
The first thing I noticed was that at least in the looks department, nothing of the original G9 DNA seems to have been carried over. In fact, the G9 II can be easily mistaken for the S5 II as the body design is nearly identical. That's not a bad thing since I like the new direction Panasonic has taken its cameras in. Handling-wise, the dials are easy to access with a proper autofocus joystick and even an extra customizable button near the lens mount.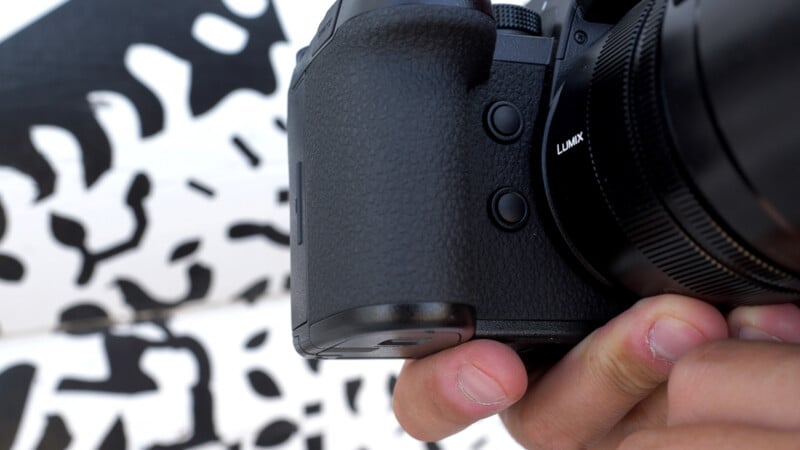 One thing I am sad to see go away is the excellent EVF from the original G9. It may have been a modest 3.69 million dots but it had a remarkable 0.83x magnification factor which everyone noticed when bringing the camera up to the eye for the first time. The prevailing perception at the time was that MFT cameras were toy-like and the G9 EVF went a long way towards dispelling that myth. Sadly, the G9 II is sporting a similar 3.69 million dot EVF, yet with a reduced 0.78X magnification. To keep things in context this is a perfectly serviceable and effective EVF for a modern camera from 2023, but I can't help but feel like something is missing, which didn't need to be.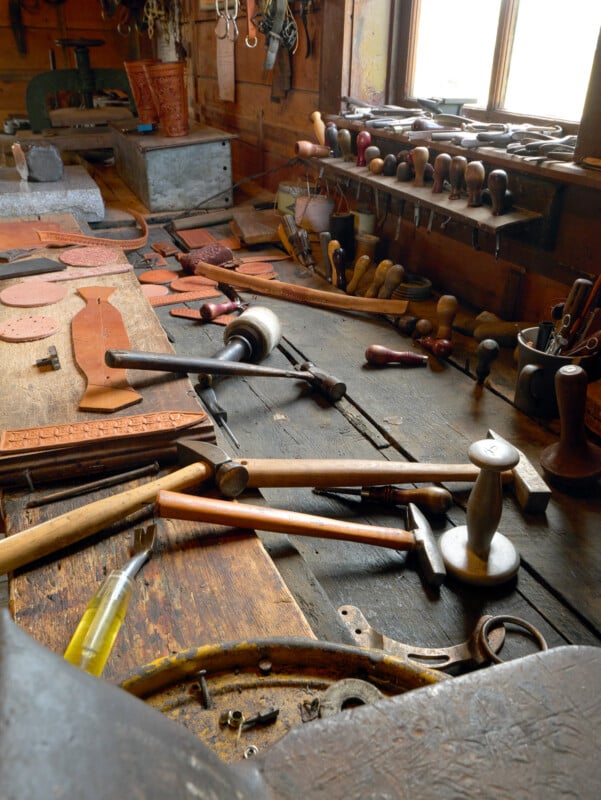 Panasonic G9 II: Take a Look Under the Hood
At the heart of the G9 II, we have some major changes, three of which I want to focus on here.
The first thing that has to be mentioned is the outfitting of all new Panasonic cameras with its latest phase-detect-based hybrid autofocus. Sadly, the GH6 came out a little too soon to benefit, so the G9 II is the first MFT camera from Panasonic to gain this powerful AF system. Animal and Human subject detection both work very effectively, not only on eyes but also torso recognition, too. Even in video, the AF was predictable and snappy. This is certainly a camera that can be relied upon to focus where you want it the vast majority of the time. We also get access to motorcar and motorcycle subject detection as well.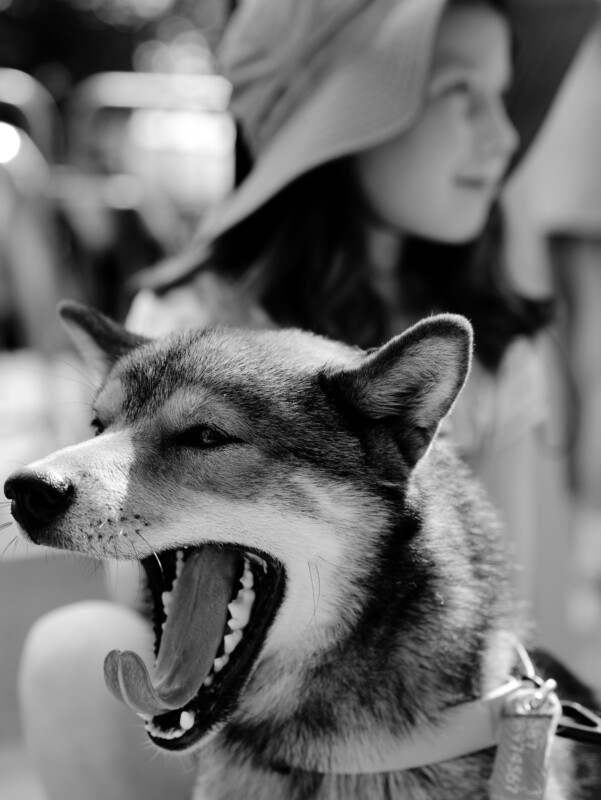 The in-body-image-stabilization (IBIS) has also been improved and Panasonic now claims up to eight stops of stabilization. This is a system that should put it on par with OM System cameras and its class-leading technology. Even with lenses that already have optical image stabilization built-in, the G9 II will assist in giving 7.5 stops of shake reduction. This should be the most stable platform to date for shooting low-light situations and wildlife with extreme telephotos.
Lastly, we have the 25-megapixel sensor which seems very similar to the one in the GH6. This isn't necessarily a good thing, because the GH6 has a very strange trait whereby it has typical dynamic range and noise characteristics at 800 ISO or higher, but way more noise and loss of detail at lower ISOs. Exactly where you weren't expecting — or wanting — there to be noisy shadows. Because of the pre-production nature of our test sample we can't definitively say that the G9 II has solved this issue. However, we did process identical compositions on both the G9 II and GH6 by using the respective cameras' internal raw processing. We noticed marked improvements to the image quality of the G9 II at ISOs from base, up to 800. This makes us very hopeful for the future when we get to test this fully when the camera is officially on the market.
Panasonic G9 II: Video Which Gives the GH6 a Run for its Money.
The G9 II gives a very similar array of video recording modes to the GH6, especially for a model that is aimed at photographers. The lack of CF Express as a media option does require ProRes video at 4K or higher to be recorded to an ungainly external SSD. This isn't that big of a detriment, though, as the H.265 compression which can be recorded to the twin SD card slots is, in most cases, all you'll ever need. We were also particularly impressed with the over-sampled 4K 120p slow motion capture, which held onto a good amount of detail, and the 5.8K open-gate recording which is the same as the GH6.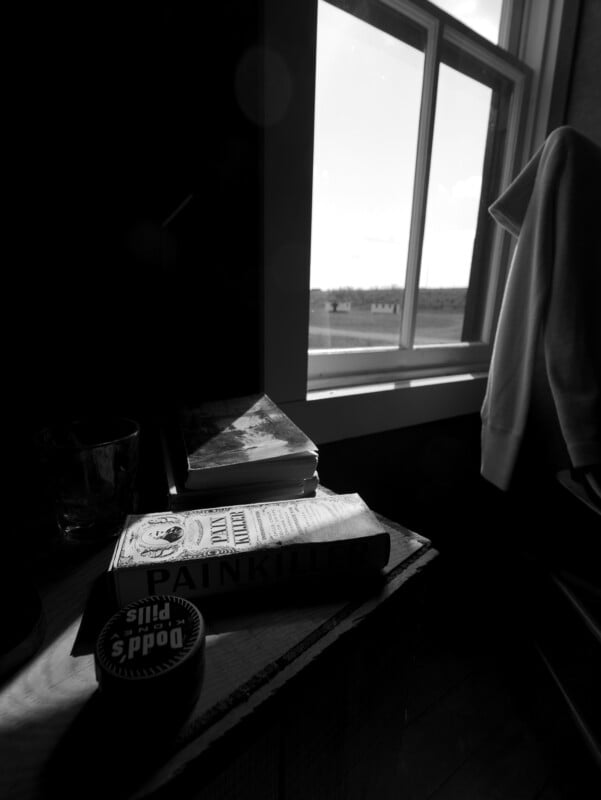 In many ways, the G9 II actually surpasses the GH6. I've already mentioned the better phase detect AF in video, but we also get a lower base ISO of 500 down from 2,000, which is much easier to deal with. The GH6 does have an integrated fan which helps it dissipate heat and this is absent in the G9. However, even without the aid of a fan, the only situation we could really get the G9 II to overheat in was 4K 120p, and it still went for an excellent 26 minutes at room temperature.
Overall the G9 II proves to be an incredibly capable video camera with some improvements over the videocentric GH6. For a camera that is intended largely for photography, it sure does look, smell, and feel like a video tool.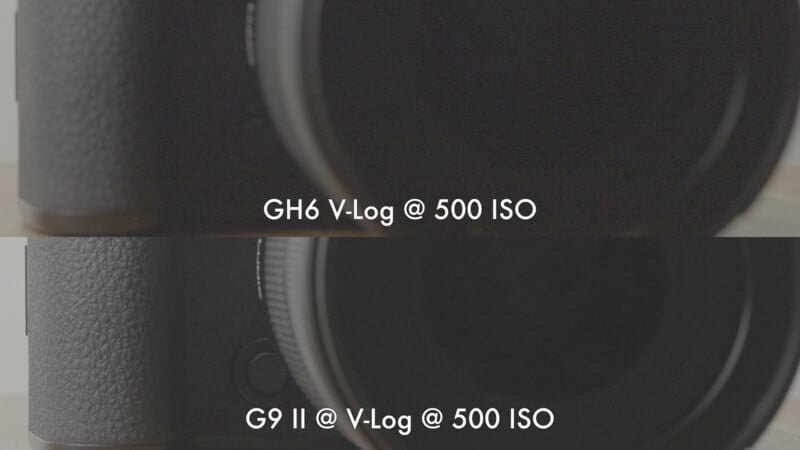 Panasonic G9 II: Watch Our Initial Video Review
There are so many other improvements worth noting on the G9 II like the new Leica Monochrome profile and impressive burst rates that this camera brings to the table. Please have a look at our initial review (above) to get a more complete picture of our thoughts about this new camera.
Panasonic has waited a while to release the successor to the G9 but it certainly did the reputation of this excellent camera justice. Our only real confusion about the new Panasonic Lumix G9 II is that it isn't being marketed as a powerful hybrid photo/video platform. Perhaps it is to protect the GH6 and its place in the lineup somewhat. Whatever the reason, the G9 II seems to be a very full-featured tool worth taking a serious look at. I myself can't wait to get a full production unit in my hands to really see if the image quality is improved over the GH6. That really is the big question that needs solving to firmly cement the G9 II as the preeminent Micro 4/3rds camera for photo applications.